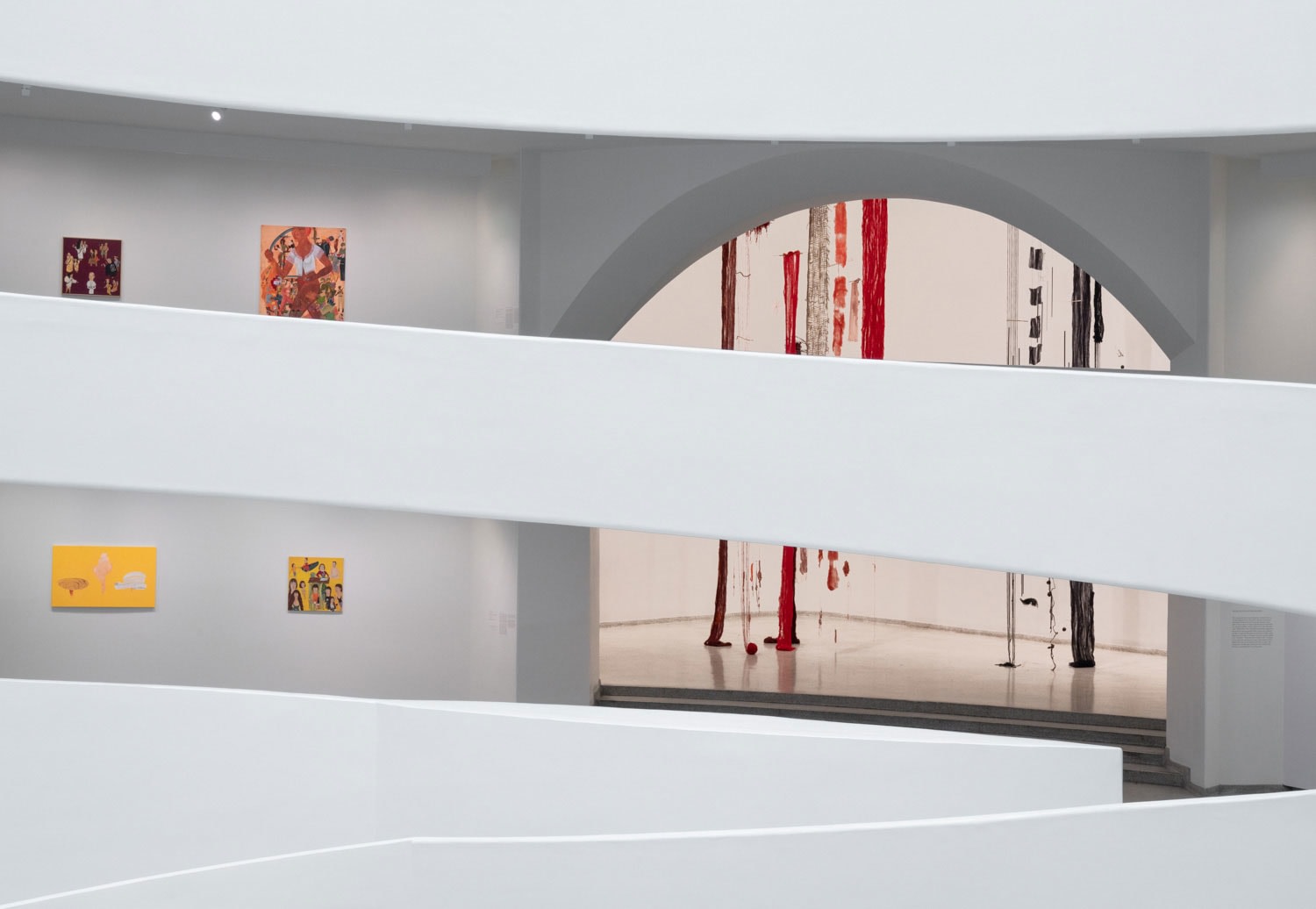 Cecilia Vicuña on Quipu del exterminio / Extermination Quipu
Guggenheim Museum
In this behind-the-scenes look at her creative process, Chilean artist, poet, activist, and filmmaker Cecilia Vicuña discusses Quipu del exterminio / Extermination Quipu, a site-specific installation on view as part of Cecilia Vicuña: Spin Spin Triangulene at the Guggenheim Museum from May 27–September 5, 2022. This presentation is Vicuña's first solo exhibition in a New York museum, and showcases work from her multidisciplinary practice from the late 1960s to today.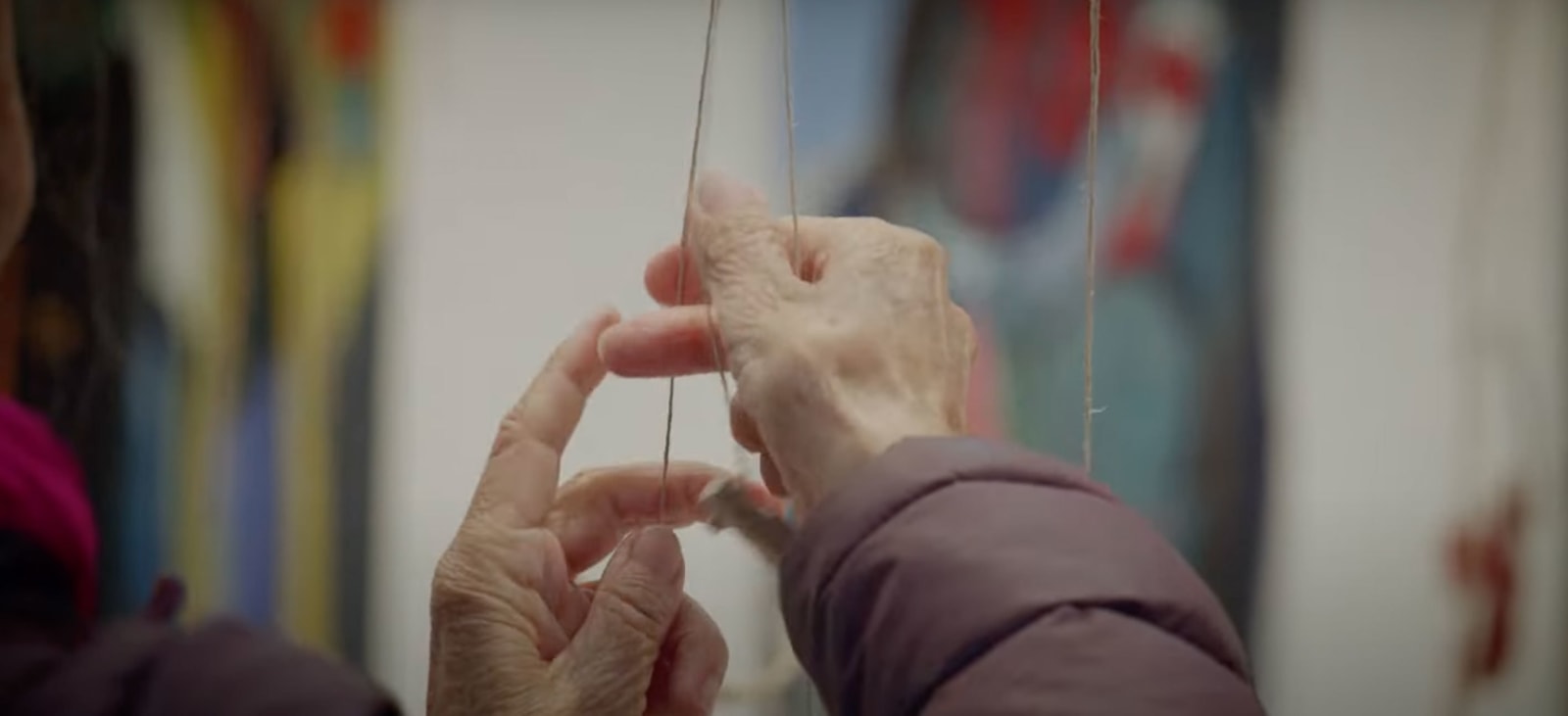 Meet the Artists | Cecilia Vicuña
Presented by Art Basel
Chilean-born poet and artist Cecilia Vicuña's career spans half a century – and throughout, she has been focused on a few central themes: human-generated environmental crisis, extinction, and human rights. Yet it's only in the last few years that she has received the critical recognition she deserves. In this episode of 'Meet the artists', we delve into her work, which documents the profound connection between the earth, body, and human experience. In the 1960s, she created the term 'Arte Precario', which she defines as 'acknowledgment of the precariousness of life, the precariousness of the beauty of being.'

Her practice was rediscovered over the last decade, and since been shown at New York's Guggenheim Museum, Miami's Museum of Contemporary Art, and LA's Hammer Museum. 'A few years ago, my paintings were being destroyed, even by my family and friends,' she says. In the film, she recounts her creative journey from Santiago to New York from within her installation at the Venice Biennale – which awarded her the Golden Lion for Lifetime Achievement.
Cecilia Vicuña & Hans Ulrich Obrist
On Environmental Justice
June 19, 2020
Conversation held on the occasion of Lehmann Maupin's Art Basel Online Viewing Room

Lehmann Maupin is pleased to present a conversation between Hans Ulrich Obrist, Artistic Director of Serpentine Galleries in London and Cecilia Vicuña, whose artistic practice engages with critical issues of environmental justice. This conversation connects to the Serpentine Galleries' Back to Earth program, an interdisciplinary project that includes work by Vicuña. Over the course of her career, Vicuña has made work that exposes the impact of climate change, most recently focusing on the destruction of the Amazon and privatization of water (particularly in Latin America).

Back to Earth is the Serpentine's multi-year project in support of over 65 artist-led environmental campaigns, which will take place on site, off-site and online throughout 2020 and beyond through exhibitions, publications, live events as well as long-term, infrastructural and policy work.

Environmental Justice Organizations Discussed:
Coordination of the Indigenous Organizations of the Brazilian Amazon (COIAB) is a Brazilian indigenous organization comprised of several indigenous rights organizations from the Brazilian Amazon Basin.
To donate: coiab.org.br/doe

Amazon Watch protects the rainforest and advances the rights of indigenous peoples in the Amazon Basin. They partner with indigenous and environmental organizations in campaigns for human rights, corporate accountability, and the preservation of the Amazon's ecological systems.
To donate: amazonwatch.org/donate